A Leader in Oklahoma City Commercial Construction Projects
Renovating and constructing for over 30 years.
Why Grote-Caston Construction Management?
When your company decides its time to renovate, expand or construct, there are many aspects to consider including: design, budget, and efficiency. Once those items have been considered, who do you contact to ensure that your project maintains quality at an approved cost in an acceptible timeframe?
GROTE-CASTON CONSTRUCTION MANAGEMENT CAN PARTNER WITH YOU TO ACCOMPLISH ALL OF THIS AND MORE.
With over 30 years of experience in construction, we have a wide range of experiences in a variety of industries. From office tenant finish to multi-story new construction projects, we will surround your project with an unmatched attention to detail. This study of detail will promote a team-wide understanding of the intricate details required to transform your vision into reality. We differentiate ourselves through clear, ongoing communication with the owner and architect, and through our dedication to maintaining a quality project from ourselves and our subcontracting partners.
The Caston family has been involved in the lumber, millwork and development business since the 1930's. Started by 3rd generation Rusty Caston as a General Contracting firm in 1990, Caston Construction Company has spent 30 years building and renovating commercial properties in Oklahoma City. Since 2006, partner Eric Grote has formalized the Construction Management style of contracting to the betterment of many of Caston's repeating customers. The 2022 partnership of Eric and Rusty will serve to continue the core historical philosophies of our successful efforts with an enhanced focus on the benefits provided our Owners via the Construction Management process.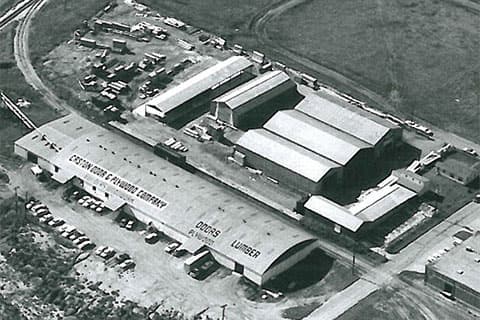 Caston Door & Plywood at 67th & Hudson (1965)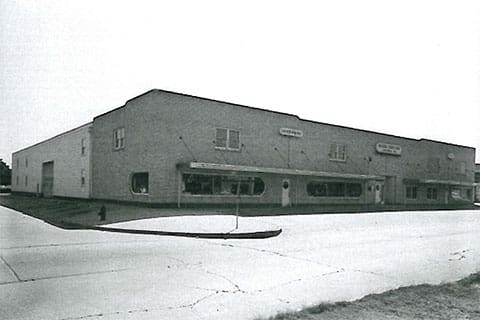 Caston Lumber Company at 44th & Western (1965)
Thank you for seeking information about our company. We look forward to showing you how hard we work for our customers. We sincerely hope to add your company to our list of satisfied clients.
Why Construction Management?
A Construction Manager is hired very early in the Conceptual Design phase, often soon after the Architect. This selection process is mostly an interview process with validation of similar past CM experiences. Fee percentages for both Preconstruction and Construction are negotiated and a contract is generated that solidifies the responsibilities of the Parties in this relationship. The Preconstruction phase of the relationship includes the planning efforts employed by the Project Team: scheduling, phasing, logistics, constructability, value engineering and life cycle cost analysis. This process is meant to give the Owner more control and confidence in the financial viability of a project at a much earlier stage. It offers a view of the maximum cost during the preconstruction and design phase, before the whole process gets too far down the road. The plans would not yet be completed so changes happen more quickly and less expensively.
When the Preconstruction analysis and modification has been approved, the bid packages are prepared and sent to Subs and Suppliers for pricing. The design team has input to pre-approve the bidders; eliminating dissimilar abilities and reputations. Bid packages are reviewed by the Project Team to gain consensus and award the work to the best of the lower-priced subcontractors. This allows the CM to generate the Guaranteed Maximum Price for the Project. Once the price has been approved and the contract is modified, the project progresses with the CM acting in a more traditional General Contractor fashion.
Other Contracting Methods
When the CM process described above is not a good fit, Grote-Caston can comply with whatever method of delivery is desired by the Owner and Architect. We have performed successfully as Contractor in the traditional Design-Bid-Build framework on numerous projects. Another contracting method is a Design-Build concept where we hire needed Consultants or select capable Subcontractors to generate their scope of work. This has proven to be a successful delivery method for many of our clients.